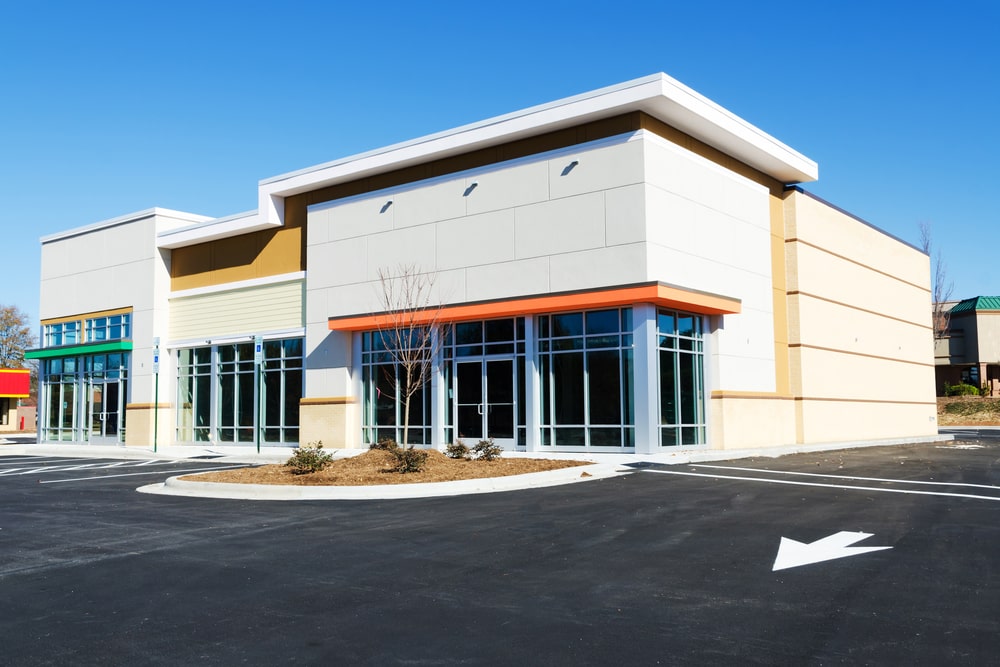 Regular pressurized cleaning of your commercial property will help maintain a safe and inviting atmosphere for customers, clients, and employees. This method can easily remove dust and dirt quickly and effectively, giving the building's exterior an improved appearance that boosts curb appeal. Additionally, regular pressurized rinsing helps protect your building from weather damage by removing the buildup of debris or substances from the surface of the building. This will extend the life of your building, saving you money on repairs and renovations in the long run. It can also help remove stubborn stains from grass, oil spills, grease spots and more. Keeping your place of business clean and inviting is essential for successful business operations — pressure washing ensures it looks its best. A clean and well-maintained facility is an essential part of customer satisfaction.
Customers Appreciate a Clean Business
Customers appreciate a business that takes pride in its appearance and shows it through power rinsing their property. Not only will customers be more likely to return, but they may also spread the word about your business's commitment to quality by recommending you to others. Regular cleaning your commercial property not only increases curb appeal, but it can also help improve customer service and create positive experiences for those who visit or do business with you. A regular cleaning schedule will demonstrate your dedication to providing excellent service for customers, making them feel valued and respected at all times.
Power Washing Benefits Employees
Not only do these services help improve curb appeal by making your business look more attractive, but they can also have a positive impact on employee morale. Window washing helps employees feel proud of their work environment by providing them with clear views outside and allowing natural light in, making employees feel refreshed and motivated.
Pressure washing cleans dirt and debris from the exterior of the building to keeping allergens and mold at bay.
Commercial Pressure Washing is Good Maintenance
Regular pressurized cleaning of your place of business is an essential part of regular maintenance and upkeep. It can help extend the life of the building by removing dirt, debris, and other substances that can cause weather damage over time. By removing these substances from the surface of the building, it can help maintain its structural integrity while also improving curb appeal.
In conclusion, regular power cleaning of your facility can have a host of benefits for both customers and businesses. It improves curb appeal by making your business look more inviting and attractive while demonstrating your commitment to providing excellent service. Investing time into pressure washing will help ensure that your commercial property looks great at all times while offering numerous advantages along the way.