Free Estimates

Soft Washing Certified

5-Star Ratings on Google

1500+ Happy Customers

More Than 15 Years of Experience

Competitive Pricing

100% Satisfaction Guarantee

Contractors You Can Trust
Call
(240) 466-6340
Contact Us for a Free Estimate!
Check Out What Our Customers Say
Google Business Reviews 5.0 
1500+ Happy Customers Serviced
The Best Pressure Cleaning Service in Southern Maryland
"Josh Taylor is very knowledgeable and is a hard-working guy. He talked to me frankly, I trust him with my home, and takes meticulous time protecting grass and plants that I didn't even think about. He really cares that I would be happy with the final job, and was responsive to phone calls and questions after the sale with advice for similar projects. We would not hesitate to use him or recommend them to our friends and co-workers."
Jason G.
Pressure Washing Service
Roof Cleaning Southern Maryland Reviews
"King's Powerwashing was great. They really know what they're talking about. He guided me through our project so that what could have been an overwhelming thing turned into something manageable. I'm so glad that I called a professional company to do the work! I used to pull up in the driveway and think of all the things I needed to do to my home. Now after a long day of work I can pull up to a bright, beautiful home that makes me smile."
Jennifer.
Roof Washing Service
"I've known the owners at Kings power washing a long time. They're honest, have a good integrity, and are hard workers. He'll do a good job for you.
Claire Long time happy customer
For more than 15 years, Kings Power Washing has been serving the residents of Southern MD with experienced pressure cleaning solutions. Josh Taylor, the company's founder, can take care of your home's needs. The area we service includes:
Saint Mary's County

Calvert county

Prince George's County

And all of Southern Maryland
Does your property need a thorough cleaning? We provide a wide range of services including deck cleaning, roof washing, exterior house washing, window cleaning, and more!
Not all pressure washing companies are created equal. At Kings Power Washing, our high standards for quality have led to many happy customers and many referrals. Thank you for all your referrals based on our quality roof cleaning and siding cleaning services!
At Kings Power Washing, we are all about our 100% customer satisfaction rating. Check out our reviews to see the experiences others have had with us. And choose the pressure washing company that everyone is raving about. We'll make sure that the outside of your home is just as clean and beautiful as the inside. We're the service that gets it right the first time. What do we clean?
Siding

Gutters

Decks

Windows

Concrete

Asphalt

Driveways

Walkways

And More!
Call
(240) 466-6340
Contact Us for a Free Estimate!
Should I Power Wash This?
Pressure washing may seem like the ultimate cleaning method. And, if used properly, it is! But it also exerts a lot of pressure on surfaces. Although power cleaning is the ideal method for some things, it can damage your property if used on the wrong materials.
Pressure Wash This
Driveways

Sidewalks

Walkways

Concrete Patios
But Not That!
Siding

Roofs

Outdoor Wood Furniture

Windows

Wood Decks
So if you can't pressure wash certain materials, how do you get them clean? Soft washing is the key! What is soft washing?
Soft Washing is a method of cleaning that's a lot more gentle on surfaces that won't withstand the powerful pressure of normal pressure washing.
With soft washing, special nozzles are placed on the end of the pressure wand. This reduces the pressure from the thousands in psi to something that resembles the pressure that comes out of your garden hose.
Does it Still Clean if the Pressure is That Low?
Yes! This is because, with soft washing, the water pressure isn't what is actually doing the cleaning like it is with pressure washing.
The surface is cleaned with a cleaning chemical that kills algae, mold, moss, and other elements. It also removes common allergens and stains. Soft washing is done so that we don't damage more delicate surfaces with high-pressure water.
Think of this like you would think of dry cleaning your clothes. Some cleaning methods are much harsher on delicate surfaces and require a gentle touch.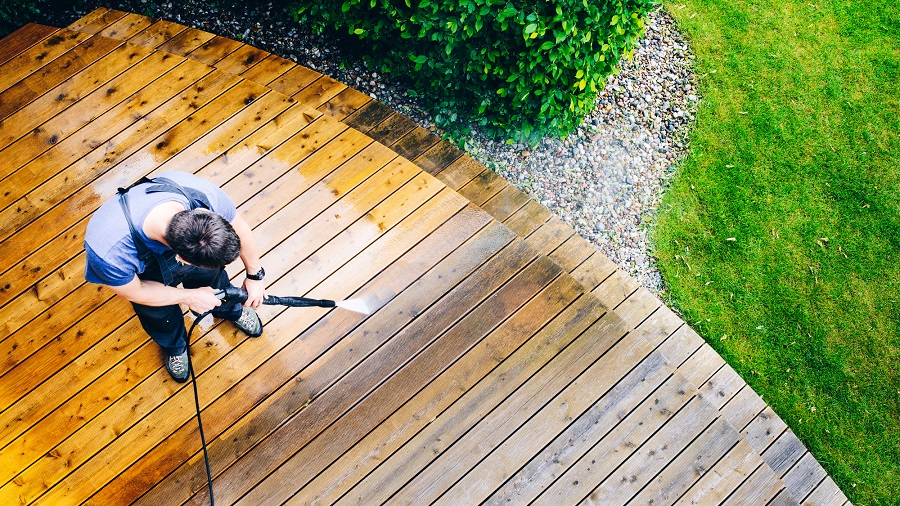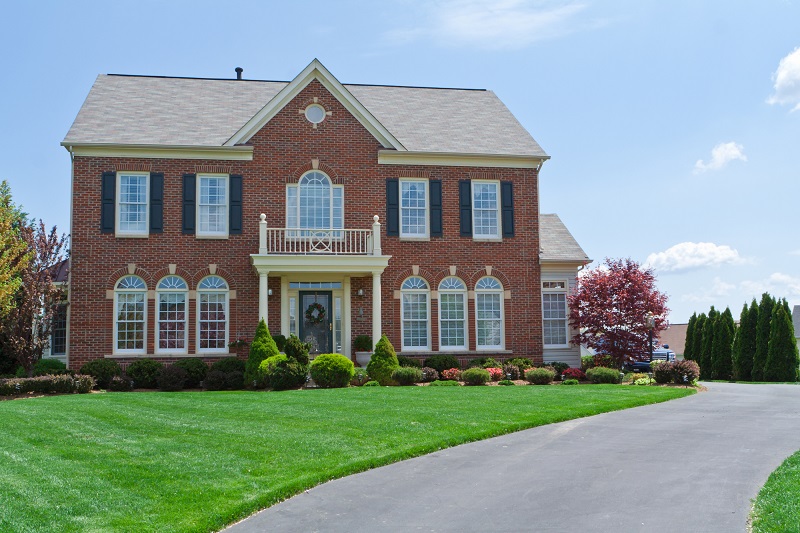 Driveway Cleaning
Regular driveway cleaning can help keep cracks in your asphalt from widening and causing serious damage. It also helps keep your property looking great! We're proud to provide the best driveway cleaning services in the Southern Maryland area.
4 Benefits of Pressure Washing
Save Money On Repairs
Regular maintenance saves a lot of money on unnecessary repairs. It prevents minor issues from becoming major problems.
Increase Curb Appeal
Curb appeal helps sell a house, keep the neighbors happy, or just make you feel like a million bucks when you are entertaining company. Whatever the reason, call us today!
Save Time
You have a lot on your plate. By delegating this task, you are better able to handle other matters in your life. Power washing requires experience, the right tools, and the skills to clean different surfaces without damaging them. Let our experience save you valuable time.
Real Estate Value
A clean house, that looks good when you pull up, sells.
Period.
Why Use Us?
100% Satisfaction Guarantee
Our 5-star ratings on Google from over 1500 happy customers prove that we don't leave until the job is done to your satisfaction. And we stand behind the quality of work.
Contractors You Can Trust
When you're going to have contractors working in or near your home, they should be people you can trust. Not only are we skilled at our work, but we also respect you and your property.
We're a Local Business
St. Mary's County is our home. So unlike large corporate chains that are primarily concerned about the bottom line, we work hard to take care of the buildings in Southern Maryland because this is our community too.
We Proudly Serve St. Mary's County
St. Mary's County is truly our home. We love taking care of the houses, commercial buildings, and sidewalks where we live. It really makes the community shine! We'd be happy to care for the needs of your property too. Give us a call or fill out the form below for a FREE quote.
Call
(240) 466-6340
Contact Us for a Free Estimate!
King's Power Washing of Southern Maryland Proudly Services:
Saint Mary's County
Charles County
Calvert County
Prince George's County
And All of Southern Maryland